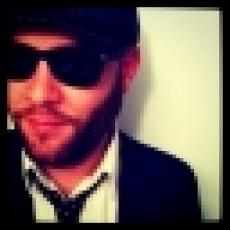 Membership
User since 10 years 5 months ago.
Contributions
4
cocktails
posted.
14 cocktails in cocktail book.
I am a
Industry professional
Real-life Name
Jameson Alexander
About me
I poured my first cocktail when I was 7 years old. French 75's for a cocktail party my grandparents were throwing (in what would become the Silicon Valley) Those cocktail parties happened often and I became not only their bartender but also somewhat of an attraction for their friends and colleagues. Needless to say classic cocktails and I go way, way back and in the last few years those classics have been revived by a handful of amazing tipplers across the country.
Thank god for Milk and Honey, Death and Company, The Bon Vivant and The Sporting Life. East coast and west coast kings of the cocktail that have pushed me forward over the last few years.
Another tip of the hat to the Portland and San Francisco Cocktail Week, TALES of the COCKTAIL and some amazing bloggers out there that I would be lost without... i.e. Jamie Boudreau, Jeffrey A Morgenthaler and Camper English.
Most of all, thank you to Bar Smarts and the amazing crew behind it.
Today, I travel as often as possible and offer my services where ever I can.
I'm no household name but that's my own fault. I just can't seem to find a big city I like. Reno is my tomb, but I have gotten to work with some amazing people in Los Angeles, San Francisco and Portland. Seattle, I have my eye on you next...
I am the founder of The Sporting Life (Reno-Tahoe)
I work and consult for a lot of incredible establishments in Northern Nevada.
I love Campari.