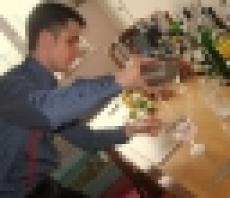 Membership
User since 9 years 2 months ago.
Contributions
4
cocktails
posted.
4 cocktails in cocktail book.
I am a
Cocktail enthusiast
Real-life Name
Joseph Cassidy
Home town
Bedhampton, England
About me
I'm a keen home bartender who likes to think his best skill is understanding and working with flavour. Multiple bar training courses and many trial shifts couldn't convince me that the profession was my calling, but it did nothing to halt my love affair with drinks. Nowadays, I blog a little, drink well and keep creating.