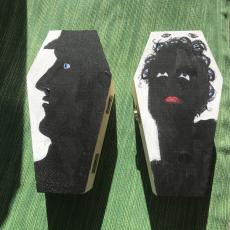 Membership
User since 5 months 2 weeks ago.
Contributions
No cocktails posted.
3 cocktails in cocktail book.
I am a
Cocktail enthusiast
About me
A cocktail enthusiast emerging during COVID times after realizing my entertaining chops were suffering from dated info, little practice, and general ignorance. 
Did some bartending (stupid beer and highballs for the thirsty dance scene) way back in my post-college days. 
Thank the stars for YouTube and sites like this one, my imagination and taste having been soaring. Too bad my audience is so paltry because my husband and I are having happy hours to die for, IMHO. We enjoy spirit forward bitter-sweet takes on classics and random/sensible food pairings but also enjoy unusual combos, homemade syrups and tinctures, etc as long as we can keep it tidy and avoid over the top equipment.