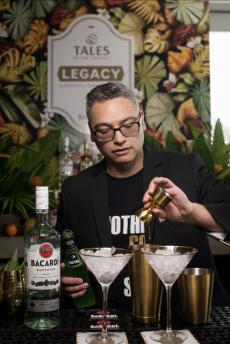 Membership
User since 11 years 10 months ago.
Contributions
96
cocktails
posted.
233 cocktails in cocktail book.
I am a
Industry professional
Real-life Name
Scott Diaz
About me
An Industry professional with over 20 years in the food and beverage industry. I have had cocktails featured in cocktail competitions, books and magazines such as Stew Ellington's 901 Very Good Cocktails, Cheers, TIME, Gaz Regan's 101 Best New Cocktails of 2013 and 2014, and was Co-Winner for the 2014 Kindred Spirits competition by The Tasting Panel Magazine & 2020 US Bacardi Legacy Finalist. My philosophy is creating great contemporary craft cocktails that are unpretentious and can be enjoyed by passionate individuals and professionals whom share the same philosophy and love of spirits and cocktails as I do. Cheers.