Instructions
Stir; strain; up. Garnish with a folded lemon peel clipped to the rim so that it extends unsupported off the side of the glass.
Notes
The "Anniversario" bottle of the amaro came out a few years ago to celebrate the 120th anniversary of the distillery. It's a bit higher proof than their regular offering.
History
Signature drink for the 80th anniversary of the Society of Architectural Historians.
Credit to Sother Teague's Sharpie Mustache as proof of concept for a rye/gin/amaro/aperitif combo.
Cocktail summary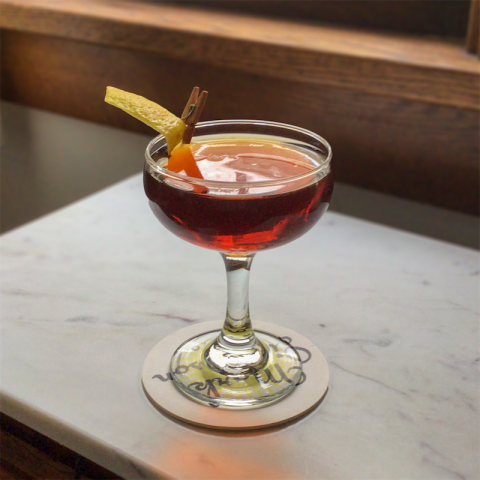 Created by
Craig Eliason, St. Paul, Minnesota (USA)
Is the
author's original creation
Rye, Amaro Lucano, Gin, Byrrh, Lemon peel
PT5M
PT0M
Cocktail
Cocktail
1
craft, alcoholic