1 wdg
Lime (squeeze and drop)
Instructions
Build, rocks, highball, squeeze lime and drop into glass.
Notes
Dark 'n' Stormy® is a registered trademark of Goslings Export Limited.
History
People have enjoyed dark rum and ginger beer for hundreds of years, but in 1988, Gosling's Rum trademarked a name for the combination, and it caught on. Gosling's recommends only 1.5oz of rum and 4-5oz of ginger beer, presumably for sobriety / legal reasons. If made with another brand of rum, KC user inuakena points out that the drink should properly be called a Rum Mule to avoid infringing Gosling's trademark.
Cocktail summary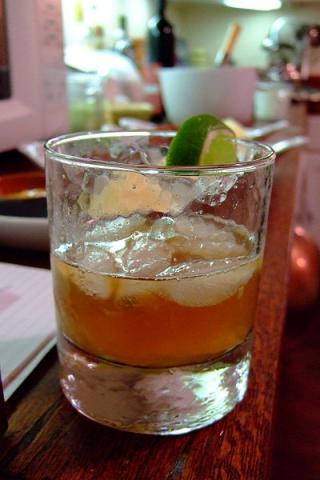 Created by
19th Century inhabitants of the Caribbean
Dark rum, Ginger beer, Lime
PT5M
PT0M
Cocktail
Cocktail
1
craft, alcoholic