Instructions
Stir all but soda, strain onto big rock in a DOF (or onto cracked ice in a wine glass), top with soda, briefly stir, express grapefruit twist and garnish with it and/or a strawberry.
Notes
For the shrub, the Serious Eats cold-process works well, in this case calling for 1c strawberries, 1c sugar, and 1c red wine vinegar or cider vinegar.
History
"Fragola" is Italian for strawberry.
Cocktail summary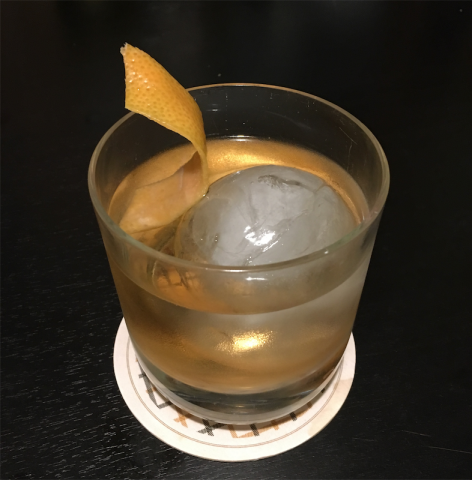 Created by
Craig Eliason, St. Paul, Minnesota (USA)
Is the
author's original creation
Aromatized wine, Gin, Soda water, Strawberry shrub, Strawberry, Salt Solution, Grapefruit peel
PT5M
PT0M
Cocktail
Cocktail
1
craft, alcoholic