Instructions
Shake, strain, rocks, garnish, float.
History
Norton I, né Joshua Norton, was a 19th Century San Francisco vagrant and beloved social fixture who declared himself Emperor of the United States and Protector of Mexico, a declaration indulged by San Francisco high society and lovers of the odd and extraordinary alike. I honor His Imperial Majesty with an appropriately eccentric and elaborate drink befitting the breadth and grandeur of his Empire, with a notable appearance by Fernet Branca, his capital city's equally unusual and beloved amaro of choice.
Cocktail summary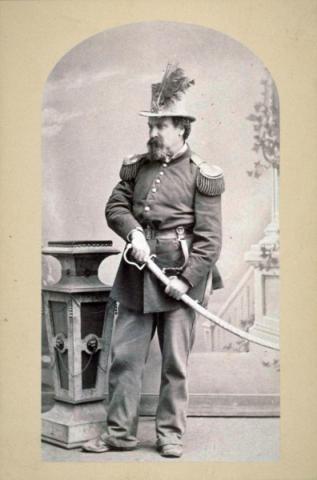 Created by
Rafa García Febles, NYC.
Is the
author's original creation
Batavia Arrack, Fernet Branca, Herbal liqueur, Demerara Rum, Ginger syrup, Lime juice
PT5M
PT0M
Cocktail
Cocktail
1
craft, alcoholic