Instructions
Shake with ice and strain in a rock glass (without ice). Top with soda water if needed. Garnish with a half of lime slice (optional too).
Notes
For raspberry-infused gin add two handfuls of fresh ripe raspberries to a half bottle of gin. Let it sit for ten days then strain and use.
Honey syrup is a mix of equal parts of honey and water.
History
Named after Russian state highway from Moscow to Ural (M5), the road I travel so many times.
Cocktail summary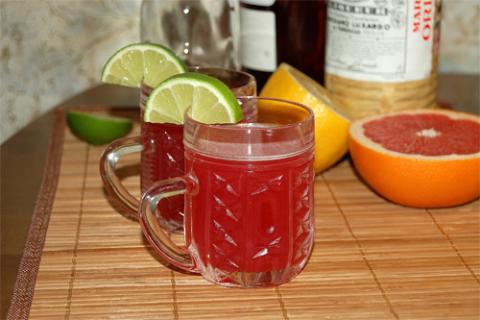 Is the
author's original creation
Gin, Maraschino Liqueur, Lemon juice, Grapefruit juice, Honey syrup
PT5M
PT0M
Cocktail
Cocktail
1
craft, alcoholic