1 oz
Vodka (fatwashed with peanutbutter & gently infused with habanero)
Instructions
Shake and strain to a chilled Coupe Glass . Garnish with small chilli.
The Vodka first gets fatwashed then infused with habanero to control the heat.
Notes
Fresh and a hint of spice with soft nutty and chocolate after taste.
History
Won Silver Medal with "Nutty Aztec" at Danish National Cocktail Championship finals.
Cocktail summary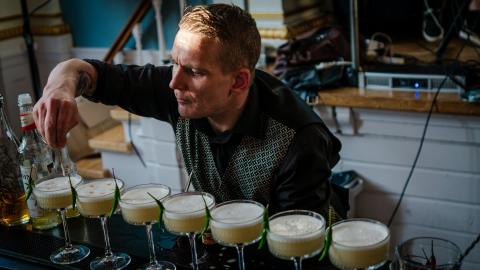 Created by
Kim Hass - Odense (Denmark)
Is the
author's original creation
Tequila, Vodka, Triple sec, Aztec Chocolate bitters, Lime juice, Aquafaba
PT5M
PT0M
Cocktail
Cocktail
1
craft, alcoholic