1 oz
Beet Puree (Homemade)
Instructions
Give all ingredients a nice shake and pour over ice into a wine glass or rocks glass.
Garnish with three thin beetroot circles (when hit by the light they look incredible) on a pick and a generous sprig of mint to contrast against the beautiful purple colour of the drink.
Notes
You can make your own beetroot purée by blending around 3 boiled beets with about 100g of fine sugar and aprox 50ml of water.
History
Leo and I came up with this drink when nursing a hangover, it's a great alternative to a Bloody Mary but also a drink that you can drink at any hour. The earthy flavour of the beet really accentuates the agave and tastes the bomb. Plus, beetroots are full of antioxidants so we figure it's pretty good (ish) for you too!
Cocktail summary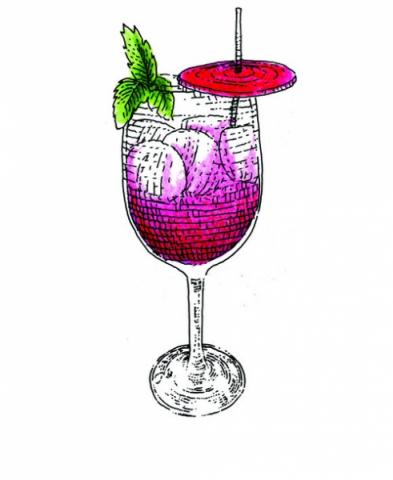 Created by
Anya Montague and Leo Boys
Is the
author's original creation
Tequila, Beet Puree, Lime juice, Agave syrup, Beet, Mint
PT5M
PT0M
Cocktail
Cocktail
1
craft, alcoholic