Instructions
Stir all ingredients over cubed ice then julep strain into an old fashioned glass over fresh ice. Garnish with a lemon twist.
Notes
For a full on orange, use strong breakfast marmalade, it gives it some punch!
History
This cocktail is my Bacardi Legacy entry for 2012 and has so far been featured in Imbibe, The Floating Rum Shack, Culture Bar, The Reading Post and True Originals.
It will also be in Gaz Regan's 101 Best New Cocktails of 2012.
Cocktail summary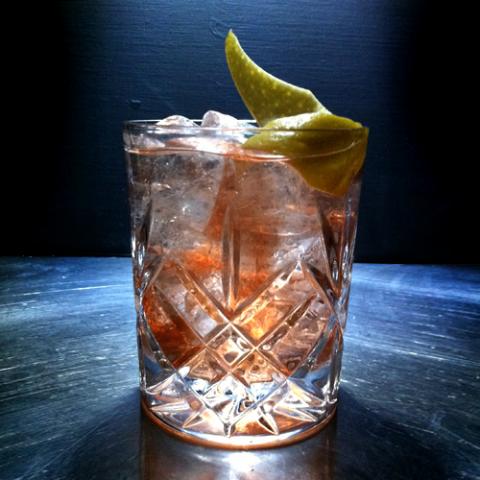 Is the
author's original creation
Puerto Rican Rum, Aromatized wine, Byrrh, Campari, Bitters, Orange marmalade
PT5M
PT0M
Cocktail
Cocktail
1
craft, alcoholic