Instructions
In a metal mixing bowl or cocktail shaker add the egg white and rose syrup and--using a mini frother--aerate until you have soft peaks; set aside. Add gin, Crème Yvette, and lemon juice to a cocktail shaker filled with ice; shake until cold; strain and pour into a coupe glass. Gently spoon the rose meringue on top of the cocktail and garnish with a cucumber slice on the rim of the glass.
Notes
This is a very botanical/floral cocktail, and although there are other violette liqueurs on the market the fruit balancing flavors of the Crème Yvette prevent the drink from being too perfume-ie. *the meringue takes ~ a minute to set up, so if you're doing multiple cocktails you may want to get it ready ahead of time. **whip the meringue at room temperature
History
A good friend of mine was looking to replicate--in drink form--a very interesting summer rose syrup custard we had had years ago. This drink combines those great floral notes and creaminess with a wonderful evenness of sweet and tart.
Cocktail summary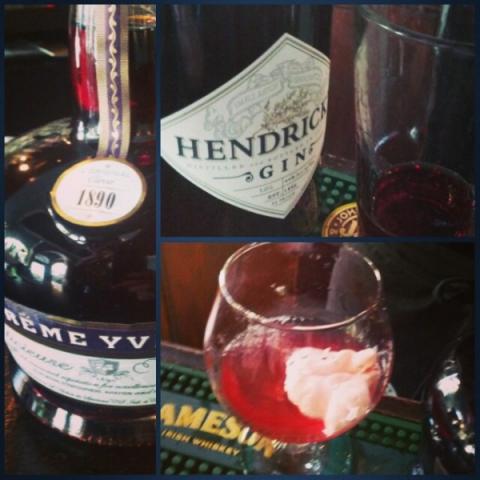 Created by
Jason Westplate
Is the
author's original creation
Gin, Crème Yvette, Egg white, Lemon juice, Syrup of roses, Cucumber
PT5M
PT0M
Cocktail
Cocktail
1
craft, alcoholic