1⁄2

oz
Curaçao,

Pierre Ferrand Dry Curaçao
1
Curry leaf (as garnish)
1 twst
Lime peel (as garnish)
Instructions
Shake all with ice and dump into a glass; garnish.
Notes
For the curry-leaf syrup: Dissolve 2 parts white sugar to 1 part water on heat. Take off heat and throw in curry leaves. Let steep 30 minutes and strain.
History
A riff on the Trader Vic's Mai Tai, inspired by realizing the nuttiness of curry-leaf syrup could be an orgeat substitute.
Cocktail summary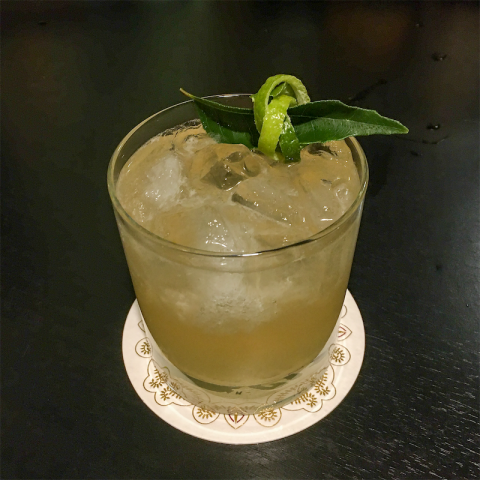 Created by
Craig Eliason, Saint Paul, Minnesota (USA)
Is the
author's original creation
Batavia Arrack, Rhum Agricole, Curaçao, Lime juice, Simple syrup, Salt, Lime peel, Curry leaf
PT5M
PT0M
Cocktail
Cocktail
1
craft, alcoholic