1⁄2

oz
Cinnamon Schnapps liqueur,

Goldschlager
1
Maraschino cherry (muddled)
Instructions
Mix, stir w/ ice, strain into a lowball glass w/ a king cube and crushed maraschino cherry, top with a very light splash of club.
Notes
Make sure to bust the cherry up good
History
My "Sons of Anarchy" homage. Smooth bourbon, mild cinnamon, and bitter spice. It should be consumed while wearing leather.
Cocktail summary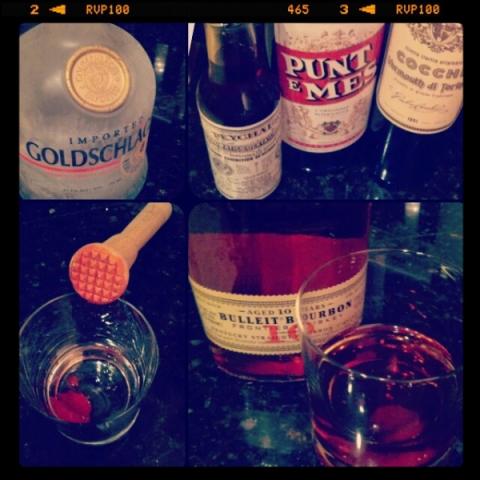 Created by
Jason Westplate
Is the
author's original creation
Bourbon, Cinnamon Schnapps liqueur, Sweet vermouth, Aromatized wine, Peychaud's Bitters, Club soda, Maraschino cherry
PT5M
PT0M
Cocktail
Cocktail
1
craft, alcoholic