Instructions
Dissolve sugar in juices, add whiskey and shake. Strain into a coupe and float wine.
Notes
Other kinds of whiskey also work here, and actually the Washington Post has cognac as the base.
History
Reiner's twist on the 19th-century New York Sour is the addition of orange juice which David Wondrich says
"makes the drink."
Cocktail summary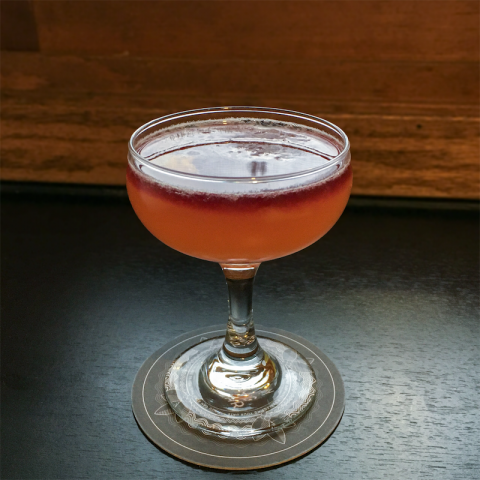 Created by
Julie Reiner, New York, New York (USA)
Bourbon, Red wine, Lemon juice, Orange juice, Sugar
PT5M
PT0M
Cocktail
Cocktail
1
craft, alcoholic