2 oz
Blended rum,

Banks 5 Island
3⁄4

oz
Curaçao,

Pierre Ferrand Dry Curaçao
Instructions
Stir all ingredients with ice, strain into a coupe, express and garnish with a grapefruit peel.
Notes
You want straight-up rice vinegar here, NOT "seasoned" rice vinegar which includes added salt and sugar.
If you want a more aerated texture or antique glass look, feel free to shake it.
History
Created for the Reddit Original Cocktail Competition - June 2023 - Rice Wine & Grapefruit.
Cocktail summary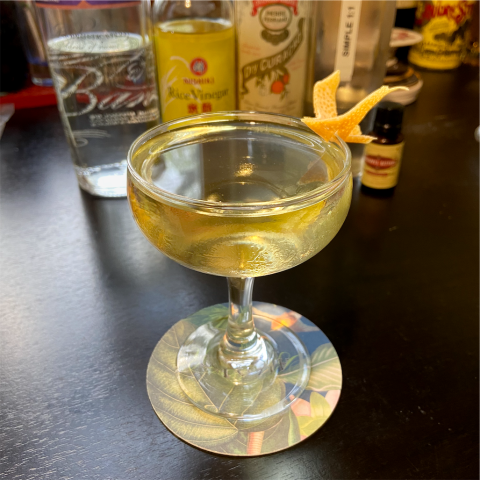 Created by
Craig Eliason, Saint Paul, Minnesota (USA)
Is the
author's original creation
Blended rum, Curaçao, Grapefruit bitters, Rice vinegar, Simple syrup, Grapefruit peel
PT5M
PT0M
Cocktail
Cocktail
1
craft, alcoholic