2 oz
Rum,

Privateer (barrel-aged for 73 days in 10 gallon Pine Barrens whiskey barrel)
1 sli
Lime (Wheel, as garnish)
Instructions
Combine all ingredients except the creole bitters and lime wheel to a mixing tin without ice. Dry shake to emulsify egg. Add ice to shaker and shake thoroughly. Strain into chilled martini glass. Drop a couple drops of creole bitters on foam and drag across foam. Place lime wheel on rim of glass.
Notes
Aged rum also great with tonic or in a mojito.
History
When life gives you a free barrel you age rum in it!
Cocktail summary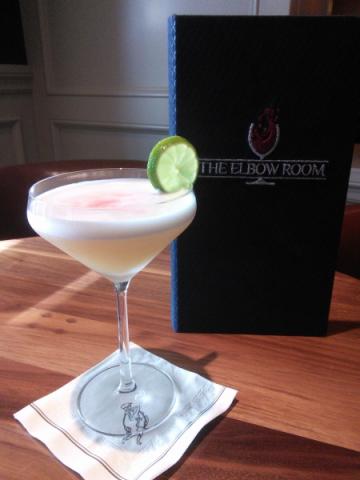 Created by
Steve Fette of Fiddler's Elbow Country Club in Bedminster, NJ 2014
Is the
author's original creation
Rum, Bitters, Lime juice, Agave syrup, Egg white, Honey syrup, Lime
PT5M
PT0M
Cocktail
Cocktail
1
craft, alcoholic