1 oz
Aperol (or Luxardo Bitter)
1 oz
Aromatized wine,

Lillet Rose
Instructions
Stir, strain into a chimney over fresh ice and bubbles, drop in orange slice and fruit in season, serve with straw. Garnish with lemon wedge and squeeze in to taste.
Notes
Takes very well to variations: muddled berries, cucumber, different lengtheners (strawberry lambic would be good). Makes a good cobbler. Add an ounce of gin or tequila to make a good Negroni (or Negroni Swizzle) variant.
Cocktail summary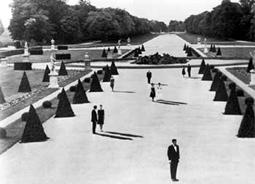 Created by
Rafa García Febles, NYC.
Is the
author's original creation
Aperol, Aromatized wine, Rhubarb bitters, Peychaud's Bitters, Soda water, Lemon juice, Simple syrup, Orange, Lemon
PT5M
PT0M
Cocktail
Cocktail
1
craft, alcoholic