1 ds
Mace tincture (with arnica flower-wormwood)
Instructions
Place all liquid ingredients in a shaker tin, and add ice. Shake for 5-6 seconds, then add chai tea bag. Shake for 5 more seconds. Fine strain twice into a porcelain tea cup. Garnish with orange oils and freshly grated nutmeg. Finish by adding one large piece of clear ice.
Notes
For chocolate bitters, a less sweet chocolate taste is preferred.
For tincture - use mace and Arnica Flower-Wormwood in equal amounts.
History
A cocktail to commemorate the battle between France and Mexico, which started as a result of a French baker's establishment being destroyed during the civil war prior. Rock Patron Reposed tequila because of it's elevated alcohol content; Dolin Rouge because of it's orange and vanilla aromas, and French heritage; Acacia Honey to represent the aguamiel, and to elevate the honey notes in the tequila; Lemon juice to add acidity and to tie all of the flavours together; Chocolate bitters as an ode to that French baker; Arnica Flower-Wormwood tincture for length on the finish.
Cocktail summary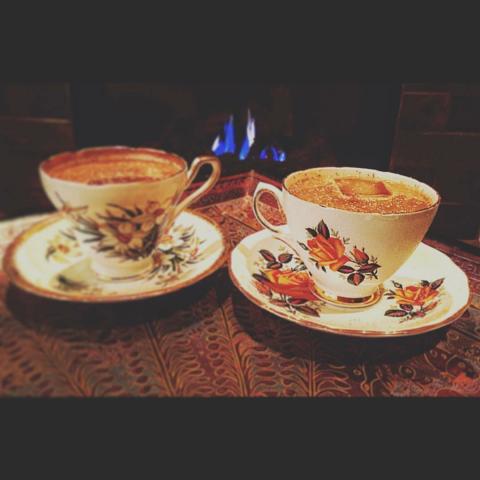 Is the
author's original creation
Reposado Tequila, Sweet vermouth, Bitters, Mace tincture, Honey syrup, Lemon juice, Nutmeg, Tea
PT5M
PT0M
Cocktail
Cocktail
1
craft, alcoholic