Instructions
Muddle basil, shake, double strain, top with tonic, stir, top with bitters and a basil sprig, serve with straw.
Notes
Potable tribute to my diverse Queens neighborhood. Southside Fizz by way of the Rangoon Fizz by way of Thai basil. If Thai basil cannot be found, regular sweet basil can be substituted; the Peychaud's shoud donate the licorice notes of true Thai basil.
Cocktail summary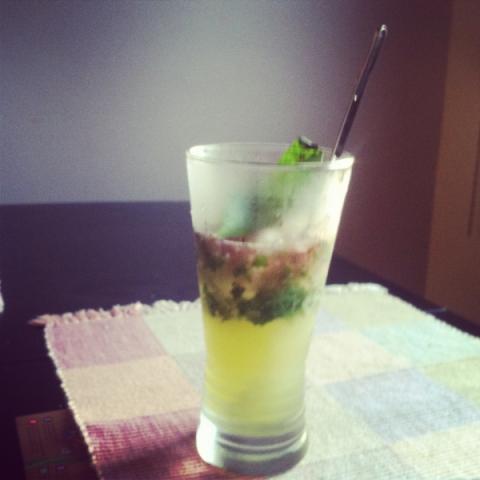 Created by
Rafa García Febles, Woodside, NYC.
Is the
author's original creation
Gin, Peychaud's Bitters, Tonic water, Lime juice, Coconut Water, Ginger syrup, Thai Basil, Mint
PT5M
PT0M
Cocktail
Cocktail
1
craft, alcoholic