Instructions
Stir, strain into chilled cocktail glass, squeeze oils, garnish with orange slice.
Notes
Bring out more orange with optional dash of orange bitters
History
Looking for something else to do with Dubonnet Rouge before it turns. The original recipe was too sweet, as usual, so I added some Cynar to tame it and the result was oddly chocolatey-orange, like the classic chocolate-orange bundt cake my mom used to make, so I went with that.
Cocktail summary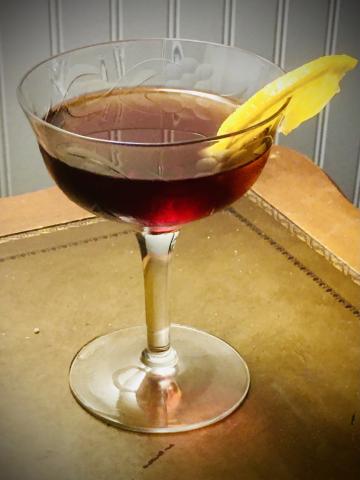 Jamaican rum, Aromatized wine, Cynar, Bénédictine, Orange liqueur, Orange, Orange peel
PT5M
PT0M
Cocktail
Cocktail
1
craft, alcoholic