Instructions
Stir with ice. Strain into rocks glass over ice. Float Mezcal.
History
This is an original drink inspired by Game of Thrones. This liquid offering is named after the team of assassins called Faceless Men, who worship the Many-Faced God (aka the God of Death).
Aesthetically, the drink is hidden in plain sight and cannot be visually identified, much like the drink's namesake. It blends into its surroundings. The clear liquid doesn't give away what's in the glass. But the cocktail is complex, yet balanced, fruity, yet smokey and a smooth sipper.
It's important that all the components be clear. The Singani and White Vermouth should be no problem, but the Orange Liqueur and Mezcal sometimes come in other colors. For the Orange Liqueur, Cointreau is ideal, but if you have Combier or Luxardo Triplum or another clear Orange Liqueur, that will work.
Because it's so smooth, light and complex, The Faceless Man is a great companion to Game of Thrones. Be sure to mix one up before you sit down to watch the show...or curl up with the book. Cheers!
Cocktail summary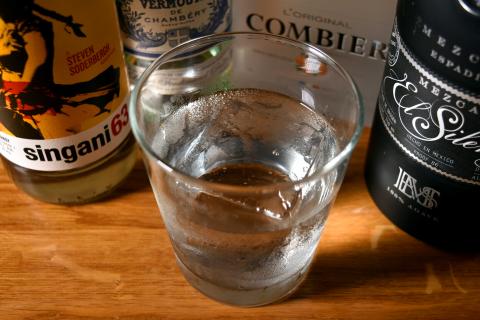 Created by
Distinguished Spirits
Is the
author's original creation
Singani, Bianco Vermouth, Triple sec, Mezcal
PT5M
PT0M
Cocktail
Cocktail
1
craft, alcoholic