1⁄4

oz
Amaro dell'Erborista
Instructions
Stirred with ice; coupé glass; twist a lemon peel over it.
Notes
It's also good with bourbon instead of the gin (I'd suggest Elijah Craig 12), but then you lose the interesting pale mossy green color.
History
I was curious if anything here had pimento dram and crème de violette in it. After I found nothing, I thought "I wonder how many other herbal/flowery things I could slam together in a glass..." The Amaro dell'Erborista was easily my choice for an amaro as it's the most herbaceous (to me). I wonder how this would be with Zirbenz...
Cocktail summary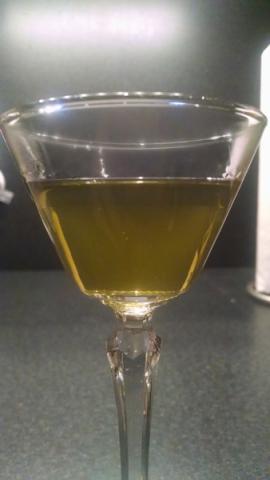 Created by
Saga Söderback, Red Hook, Brooklyn, NY
Is the
author's original creation
Old Tom Gin, Elderflower liqueur, Amaro dell'Erborista, Crème de Violette, Allspice Dram, Bitters
PT5M
PT0M
Cocktail
Cocktail
1
craft, alcoholic