Instructions
Stir all ingredients in mixing glass, strain into a chilled coupe glass. Garnish with a star anise.
Notes
To make the cardamom grenadine: Lightly toast fresh cardamom pods, add to simple syrup and let simmer for 10 minutes, add pomegranate juice and let chill.
Bonded rye really helps focus the whiskey while the Cardamaro, bitters and cardamom grenadine add complexity and richness.
Cocktail summary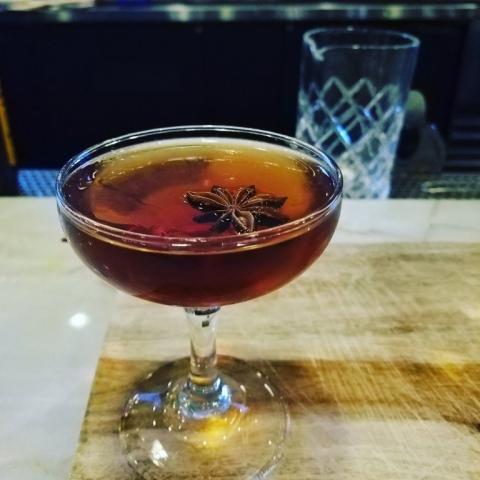 Created by
Andrew Frampton, Saddle Rock, Sacramento, CA,
Is the
author's original creation
Rye, Cardamaro, Bitters, Grenadine
PT5M
PT0M
Cocktail
Cocktail
1
craft, alcoholic