Instructions
Dice Red Bell Pepper into 1/2" cubes
add to mixing glass:
Red Bell Pepper,
Honey Syrup, &
Lime Juice.
Muddle Ingredients and add
Pisco and Apricot Liqueur.
Add ice and hard shake.
Strain into Collins glass over fresh ice
top with Ginger Beer.
Garnish with large Bell Pepper Wheels in the glass.
Cocktail summary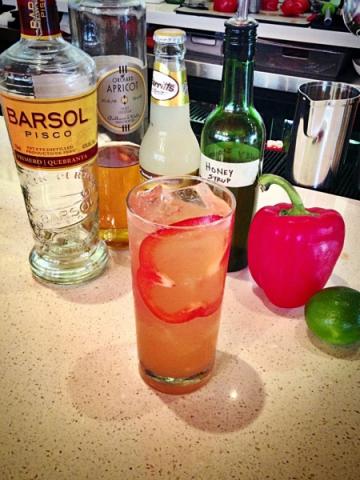 Created by
Dylan Y, Little Rock, AR
Is the
author's original creation
Pisco, Apricot liqueur, Ginger beer, Honey syrup, Lime juice, Red Bell Pepper
PT5M
PT0M
Cocktail
Cocktail
1
craft, alcoholic